Here you will see a few shots of the starting of a sweater for my husband. I am making it in Dark sage. I am using the pattern called V-Stitch Pullover. The pattern can be found in Crochet World Oct 2000 issue. So far it is going pretty smooth. I just hope it stays easy. This is only the 2nd sweater I have made.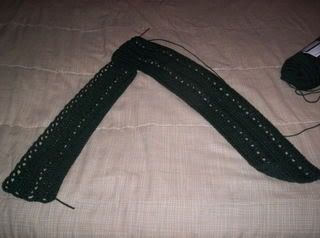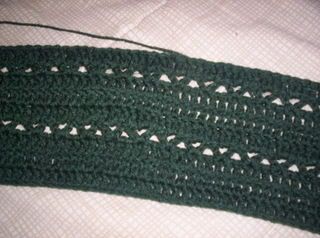 Here is another project that I am working on. This is going to be a bedspread for my Queen size bed. I love the floral patterns. And yes, hubby said that this one will be just fne. He says as long as I am happy with it, he will be. I am using Red Heart in Pale Yellow, Light Sage and Aran. You can find the pattern for this square
here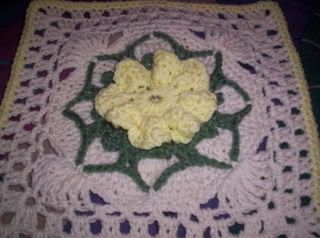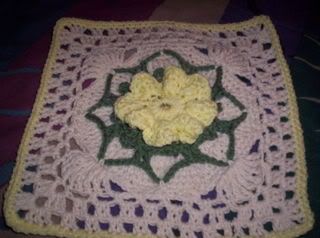 And I am also still working on my Snowflake Afghan. I now have 3 rows done. This one I am doing in Dark Sage and White. So far I do like it and it is coming along well.