Ok, so finally it is all put away. I tackeled the yarn mass and won!
Some of it I sold.
Some of the odd skeins and partal used ones are now rolled into balls. These ones I am using to make my Stripey afghan.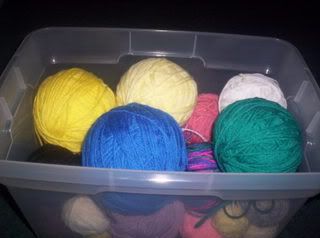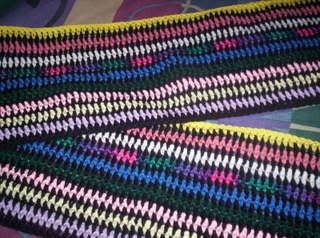 And the rest is stored in rubbermade totes.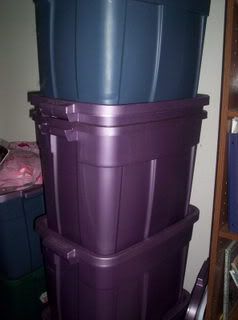 This is what it looks like inside one of the totes.