Yeah!!! I went grocery shopping this morning. And also went to another place looking for some gifts for my KSP....... Not saying what because I don't want to give away any clues.......
When I got home from the store there was a package waiting for me. YEAH!!!!! I brought in my groceries and other goodies; and put them away. Then I was able to open up my box..........
Thank you soooooooooo much!!!!! I received the most beautiful orange afghan.....
And yes, I do LOVE the color orange.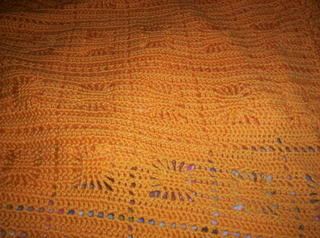 Along with my beautiful afghan I received a brand new case for my hooks!!! It is soooo cute... Little baby footprints everywhere. I am going to keep my Prims hooks in this one.(They are some of my favorite hooks to use)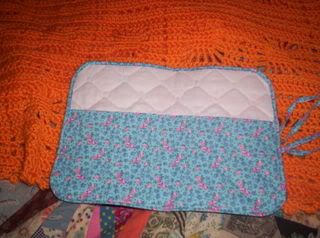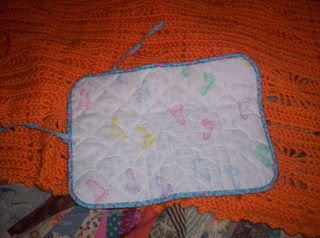 Thank you so much!!!! This has been so much fun!!!! I just love the whole mystery of all of this. I know who my gifts are going to, but don't know who is sending to me. It's great!!!