Yeah!!! The UPS man brought me a box!!! A really big box. And it was full of some really cool gifts.
First we have a really cool Wip bag!! You can never have enough of those around. :) Also if you look close you can see that she sent me a rubber chicken that lays an egg.( LOL! It is sooo funny, my daughter kept saying Ewwwww! And just kept on playing with him.) There is a really interesting hook. I have never seen one, but it sure looks like it will be a great help for weaving in ends. It has an eye at one end. There was also a cute green frog. :)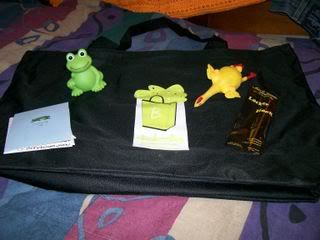 Next we have: Yummy skittles and M&M's. :) And a cute little notepad with ducks on it. It is sooo cute. :)
And here we have some yarn!!! YEAH!!! Gotta love the yarn. It is soooo soft, and such pretty colors. :) Wine and Paperika. Now to decide what to make with it.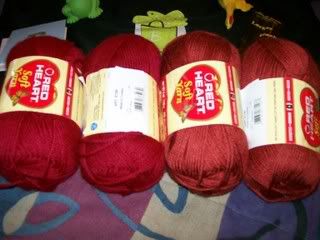 And finally we have gifts for Kyra. she loves them, and has allready painted her little butterfly notebook.And yes, she has opened up the package of butterflys. :) Thank you soooo much for including a gift for her. It really made her happy. :)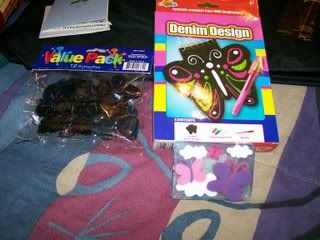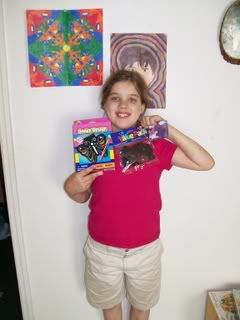 Thank you sooo much for everything. :) I love it all!!!