We had another bad storm blow through last night. It was a scary evening. Thankfully during the worst part of it, we were at church.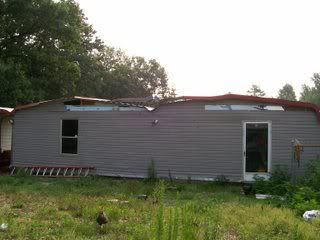 This is one of the buildings we have. Can you see how the roofing started to peel back?
This is my bedroom window after some friends from church came over. They covered it with plastic and duct tape. It blew out during the storm.
This is our trampoline. IT normally sits up beside the house. The storm blew it way out back.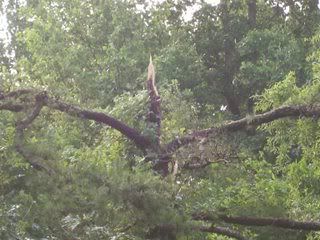 And here is one of many of the trees here that were damaged.