Well, it has been raining most of the day today. Which is really nice as we have needed some rain for a long time now. We have been in a drought for such a long time now. This rain isn't enough to get us out of the drought, but it sure is helping out some.
I have started a new Round Ripple afghan. I am using up more of my scrap yarn again. I am seperating the colors with black. I am trying for the stained glass look. I am using one of my new hooks for this one. I just had to try them out right away. I love how they feel when working with them. I enjoy my handmade hooks far more than the Susan Bates and Boye hooks.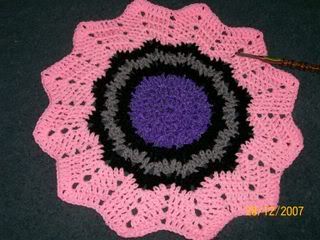 I have also just finished this new hat. It didn't take to long to make at all.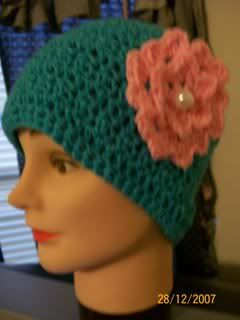 I do hope that everyone had a nice Christmas. We spent a lot of time with family, which was really nice.