Ok recently I bought some new yarns to try out. I bought them all at 3 different shops that I found on Etsy.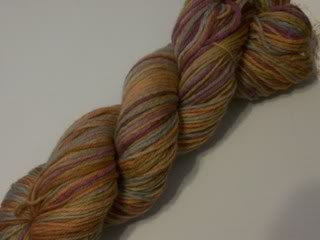 The first one is Sahara by
Mustkeepknitting
. It is a nice light fall color in WW wool. I have a total of 220 yards in this one.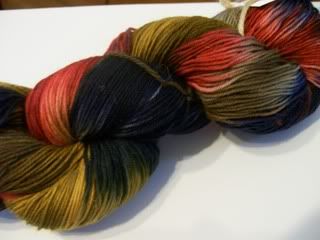 The next one is Gumption by
Fatkatknits
. It is 75% SW Merinowool, 25%nylon, sock yarn. I have 440 yrds.
And the last one is Tomatoe Green Bean Salad by
Knittydirtygir
l.It is WW wool, and is 220 yards.
I havn't decided what to make with them yet. Any ideas? The only thoughts I have had so far is scarves.
Hannah update- We are getting some rain and wind from her now. But nothing bad. This is just from the outter bands of the storm. She should actully make landfall around midnight tonight.