Over the weekend, we had a visitor. And it wasn't a very friendly visitor.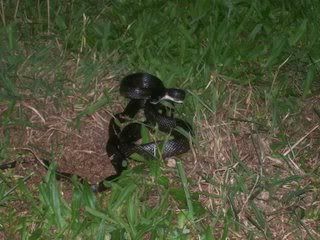 Our cat Jonah, was trying to get him. But every time he would get close the snake would try and get him too. So I took the hoe and got rid of the snake. He is still alive out there somewhere, just not in my front yard now.
*If you look close in the 2nd picture in the top corner you can see Jonah trying to get closer to the snake.