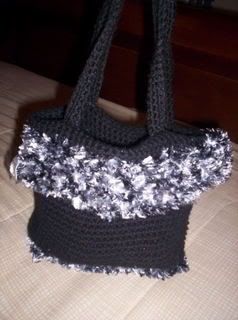 I have been busy working on more crochet. Here you can see my purse I just finished in time to use for Christmas. IT was fun and easy to make. I used Bernat Softee Chunkie and Bernat Boa. I am planning to make a couple more soon.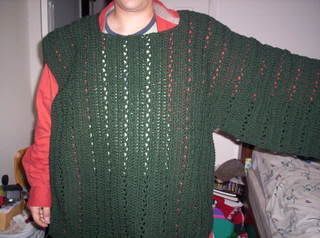 Here is my DH modeling the sweater I am working on. I have one more sleeve to do. Then I need to do all the ribbing. After that I just need to sew it all together. It is quite a bit bigger than I had thought it would be. But hopfully he will still like it. After I finish this one I think I will do another one for him . I am going to look and see if I can find something he will like or just dive into designing one.(He prefers that I design one for him. I'm just not sure if I can yet. This is only the 2nd sweater I have ever made.)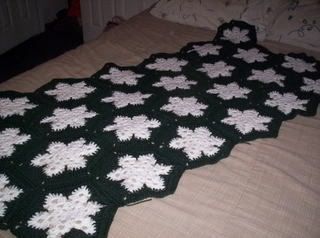 And here is more progress on my Snowflake afghan. I now have 4 rows complete. Yeah!!! Only have 5 more rows to go.