Well this morning it looked like this.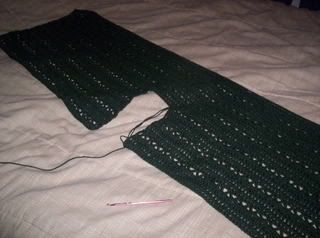 And now it looks like this. So is it starting to look like a sweater yet?
It seems really big to me. ( I can't measure it to my DH because he is in NJ finishing up his training)I checked my gauge and it matches what the designer said.
So..... I don't know. If I make another one, I will use a smaller hook. Maybe it is just time for me to design my own instead though.