I have made some more progress on the mystery pattern. I think it is turning out rather cute. Any new guess's out there??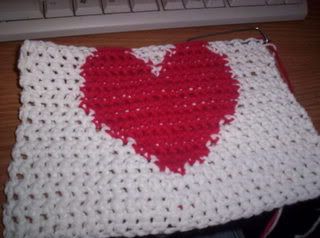 Here is an updated picture of my round ripple afghan. I am almost done with this one. Only plan to do a few more rounds to complete it.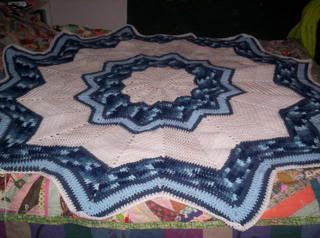 And here is the latest picture of my stripey ghan.