WOW!!!!! I received a package from "Eddy" today... Thank you, thank you, thank you!!! She sent me a box stuffed with great goodies!!!!
First we have this gorgous tote bag. I can't wait to get some projects going to keep in this tote. It is great, and there is soooooo much room in there.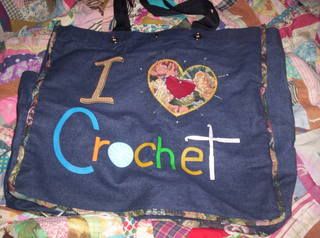 Next we have this beautiful crochet hook. WOW!!! It is so pretty and these pictures just do not do this hook justice. I am going to make another Round Ripple afghan with this hook. It is sooooooo pretty!!! Now I need to make a special hook holder just for this hook. :)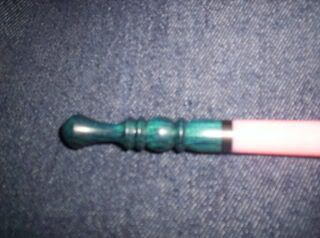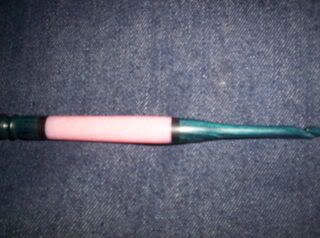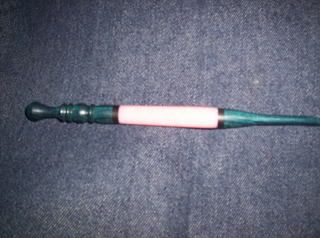 And here we have a lot of great goodies. How did you know I like candles?? They are beautiful candles. One of them is called Blossoms and the other one is called Leaves.They are Mosiac candles.I am going to try my coffee tomorrow morning. Yum! And yarn!!!!! Can't go wrong with yarn. Hmmmmm, maybe I can get some white and use this as accents for my round ripple. :) And check out the little notepads. They are so cute with the flowers on them. And I amforever forgettig things so now I can write them down on pretty little notepads, and remember them...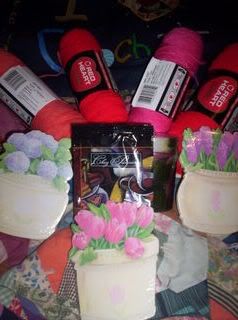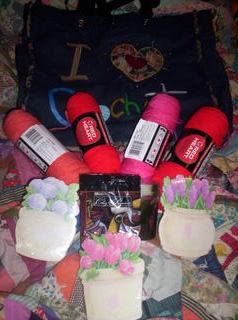 "Eddy" thank you soooooo much!!!!! I have really enjoyed chatting with you, and getting to know you. Well atleast as much as I can without knowing your real name.