I made a new hat for my daughter, and she absolutly loves it.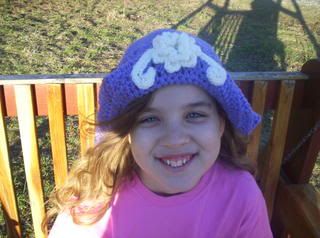 Kyra is a hat freak. She is always asking me for a new hat. And she wears them to school eveyday.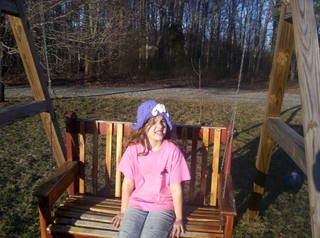 I think I will make her a few more in different colors. This style turned out totally cute. I wish my pictues had turned out better.