Yeah!!! Another Round Ripple is finished. This one is a baby RR. This one measures 43 inches from tip to tip.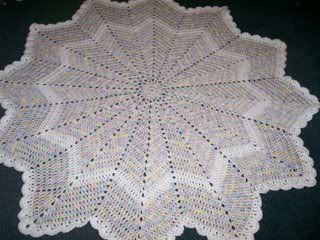 Here is a picture of our new kitty. His name is Sid. Please excuse the clothing by him. I was gathering laundry to put in the wash..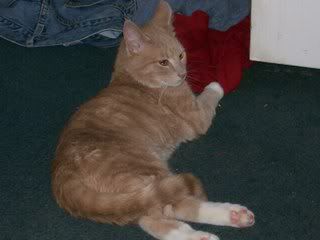 Here are a few more recently finished crochet projects.
Another Round Ripple. This one is colorful. I used up all my scrap skeins of yarn for it.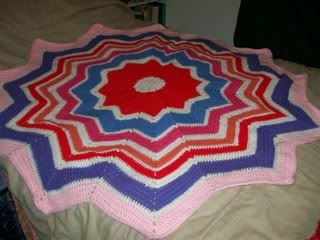 And here is my kitty blanket.This one is a design by Crochetsal. It was a lot of fun to make.