I have another afghan that I have been working on off and on for awhile. I am using the same colors as the Purple Round Ripple that I did. It is a pretty basic pattern using shell stitches and sc's.
I am also working on a Raggedy Pals doll. I will be giving it to Kyra for Christmas. I'll post a picture of it when it is done.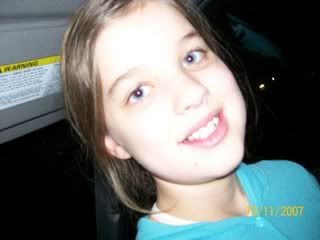 The weather here has been beautiful. Unfortunatly it isn't supposed to last long. We have some rain coming in tonight. (Which I am very thankful for) The bad part of it is that with the rain is coming a cold front. They are even predicting some snow up in the mountains on Thursday. The kids will love to hear that. But will be sad when they figure out that we won't be getting any of it.
Here are a few pictures from around our place. I love the colors this time of year.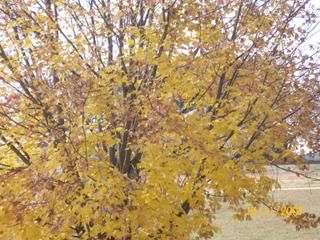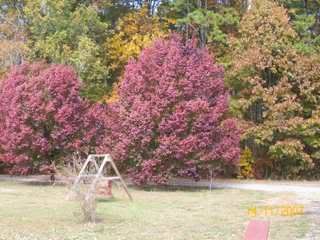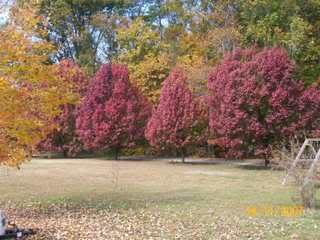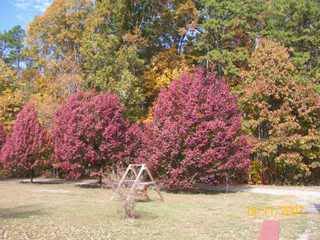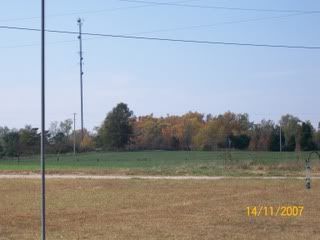 We went to a council meeting last night. Sean was nominated student of the month in school. So we were able to go meet the Mayor for our town. It was pretty neat. Sean was able to shake hands with him. Each month they nominate different students based on grades and conduct in school. The students are picked out by their teachers. It is a big deal around here. LOL! All the kids that were nominated will be pictured in the local Newspapers, and various companies in Cherryville gift them gift cards and stuff. Sean really enjoyed it. And we are all so proud of him.