Been working on an afghan for Sean. He asked for one in Red, white and blue.I am making it to fit on his bed.(Twin size)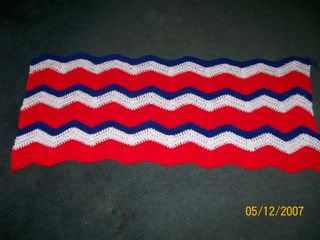 My daughter is also crocheting some now. She made a scarf. She is only 10 years old. I think she did a great job on it.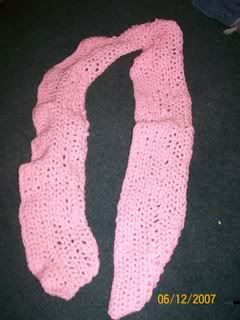 Here she is. :) This was taking at the Hillbilly Hayride that we did at church.