I have been busy the last few days. I have made a lot of dishcloths for a custom order.
All of these dishcloths are made with 100% cotton yarn. I used browns and creams to make them. I love the way the colors look together. :)
I have also made something new for me. I made some keepsake bowls.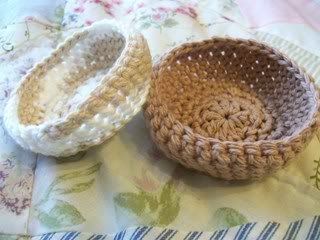 These little bowels will be perfect to hold your little keepsakes in. I plan to use them in my bathroom to hold some of my jewlery.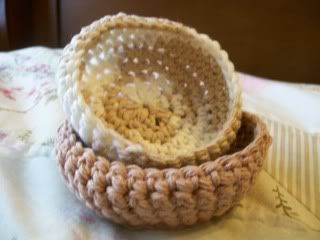 I also may use them to hold some of my facial scrubbies. :)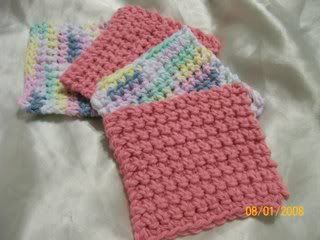 Using these items is a part of my effort of going more green. I will also be working on some new bags to take to the stores with me. That way, I won't need to bring home all of those plastic bags. :)