Phew!!!! This was there best nail biting game yet!!! It was tied at 0-0 untill the 3rd inning. Then the visiting team scored a home run. Ouch!! That one hurt.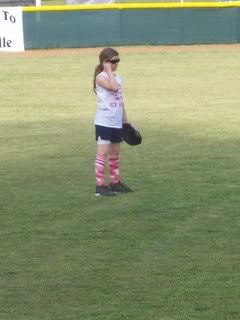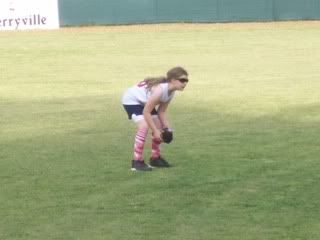 Then we got up to bat. We tied it back up. Yay!!!!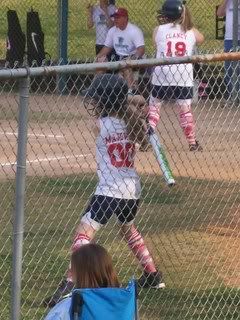 Not quite her turn yet. Getting ready to go next.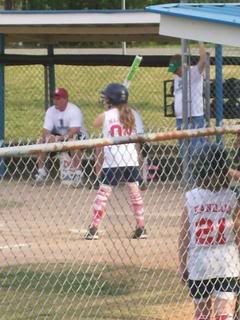 The pitcher threw a lot of balls this time. So Kyra walked.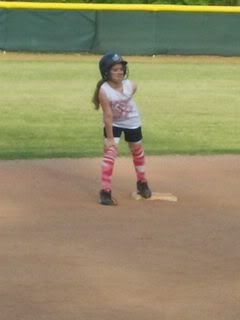 And then she stole 2nd base. Yay! Good job!!!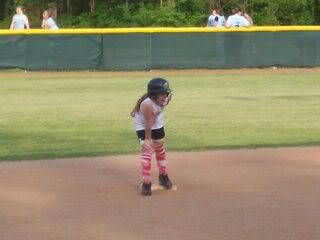 And yes, she did steal 3rd base too.....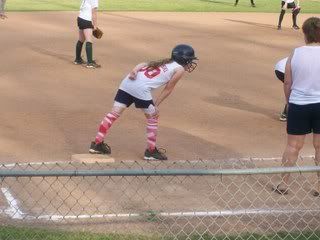 Uh Oh! They are back up to bat and they score two more runs....... We finally got that 3rd out and it was our turn to head back up.
Score is 3-1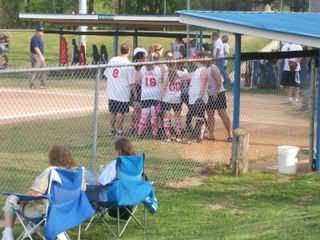 Back up to bat and we tie it up again! Yay.... They made all of there scores based on steals! They did such a wonderful job!!
Then one of them hits the ball. Yay!!! We ran!!! And yes, someone scored the winning run..........
They had one more chance up to bat. And..... 123
Check out the final score below!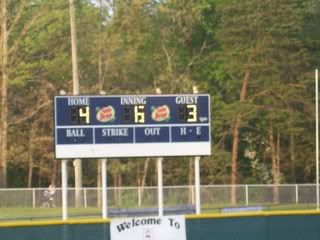 Now that!!! Was a close game!
Yay Fergy's!!!!