We have done some more planting. :) Above is the cutest little tree. :)(Azalea Tree) This cutie was on sale so we just had to bring it home. It has the prettiest orange blooms.(Opps our bloom fell off on the ride home. But there are some more buds)
We have also decided to try growing a few vegitables. Some of our favorites are tomatos and cucumbers. So we thought we would start with those. We alos bought a squash plant.(I don't currantly have a picture of that one) We decided with the cost of fuel and food going up, we might save a little doing this. If this works out, we are hoping to try for a real garden next year. Or possable a small one this year.
I will post pictures of the progress on our veggie plants. :) Hopefully we will have some pretty tomatos,cucumbers and squash later. :)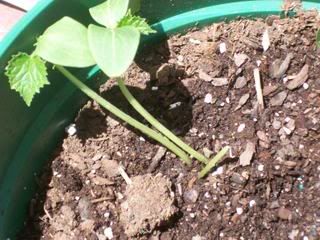 This is a cucumber plant.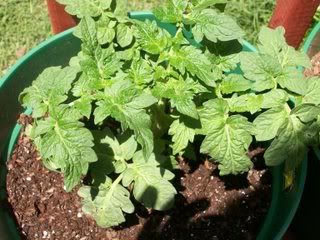 This is a Patio tomato.
Remember the bird bath from a previous post?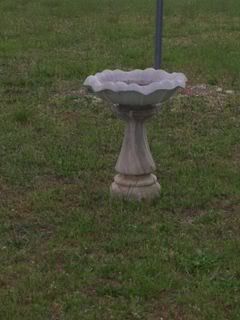 We have planted some Marigolds and Petunias around it now.