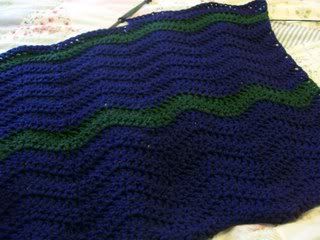 Here is an updated picture of the ripple afghan I am working on.It measures about 54 inches across,and is 19 inches in length. I am aiming for 60 inches in length.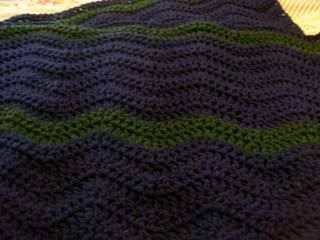 Our Kildeers have come back again this year. They have set up a nest in our front yard.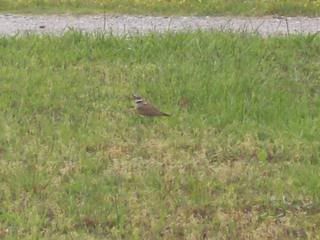 These birds are soooo crazy to watch. When you walk near there nest(which they lay on the ground) they screech at you. They also run around pretending like they have a broken wing. They do that in an attempt to distract you from there nest. We would never hurt there eggs. We look forward to seeing the little babys later this year. Right now there are only two eggs in the nest. They usually lay about 3-4 eggs. Last year there were 4 eggs and 2 babys that made it.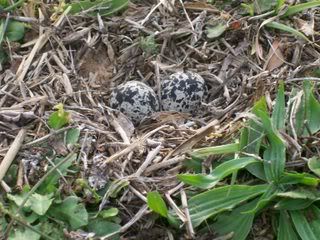 You can find out more about the Kildeer
here
if you are interested. :)
Here is a picture of our favorite chicken. She follows us when we mow the lawn. She also trys to come into the house. :)
Here are a couple pictures of some of my rose buds. They should be open soon. :)