Its Monday again and that means that my husband is on the road again. He drives a big truck and is gone a lot. Thank goodness for all of our wonderful friends that check in on us. We also have some pretty nice neighbors here now. :)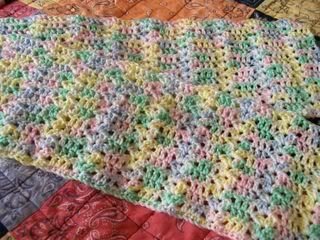 I finally decided on a project to work on. I started a new baby afghan. This one is being made in some pretty pastel colors.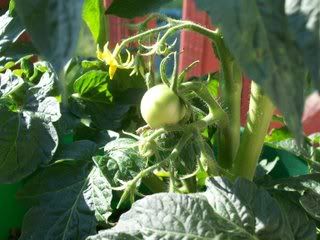 Above is tomato plant # 1. If you look really close you may be able to see two tomatos. :)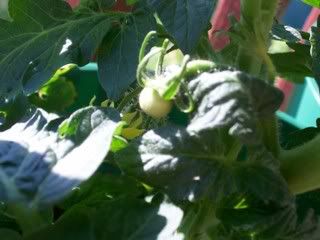 And this is tomato plant # 2. There is one itty bitty tomato on it right now.
Our tomato plants are continuing to do well. :) We now have tomatos on both plants.
I can't wait to have some nice red tomatos to eat right of the vine. They taste wonderful when they are freshly picked.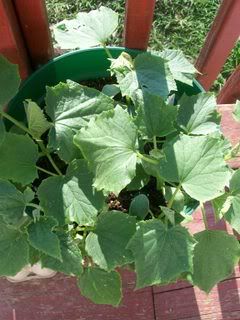 This one is our cucumber plant. So far it sin't producing anything. So we will be keeping an eye on it. I hope to see some cucumbers soon.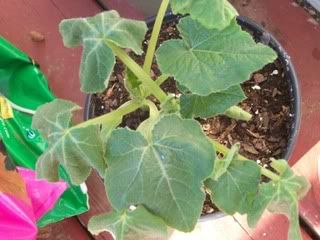 And finally here is our little squash plant. It is just starting to grow.