Phew!!! It has been hot here... And it is only getting hotter. We will be hitting 98 by Friday. Ouch!!! It looks like summer has made it to our place. I think I will be spending a lot of time in the house where it is cool.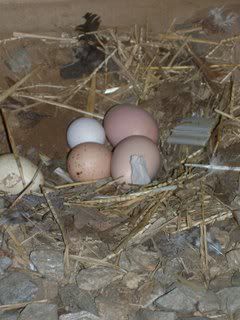 I collected 4 fresh eggs today. I am so happy to see that are chickens are starting to lay eggs regularly now.Fresh eggs taste far better than store bought eggs.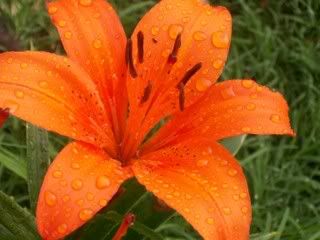 Another one of my Tiger Lilys bloomed today. :) I love the Vibrant orange color of them.
There are only 3 more days of school for this year. Its hard to believe another school year is almost done. And now that Softball is over, not really sure what we will be doing. Does anyone have some fun summer plans this year? We are going to stay close to home this year. With the cost of gas, its hard to travel too far.