Remember the Colorful Creature from the previous post?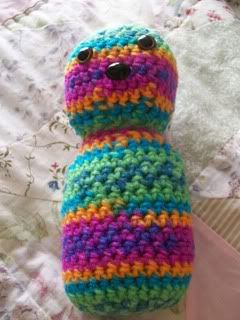 Well here it is all finished. :)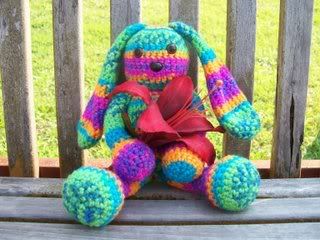 The colorful creature turned into a cute little bunny. :)
Here are a few more photos of the baby sweater. I finished the first sleeve and have started on the next one.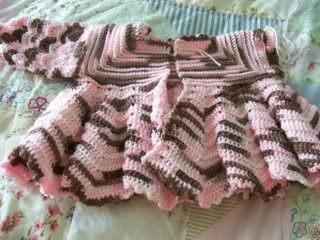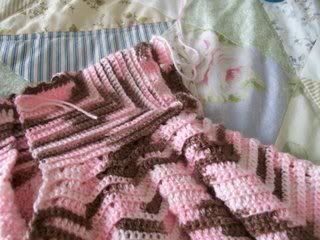 Please ignore my tails hanging out all over the place. I just havn't weaved in the ends yet.