I just received a new shipment of yarn yesterday. It contains the yarn I need to make one of two pairs of slippers for a friend. And it also contains the yarn to make her scarf. :) She picked 4 colors, with only 3 of them being used for the slippers. So now to decide which color will win the spot as the 3rd color.
Choice # 1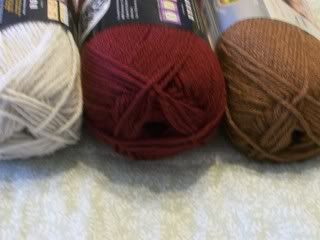 Choice # 2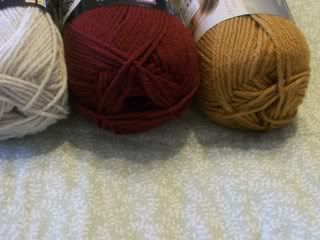 This is a link to the slippers that I will be making with this yarn.
Hexagon Boot Slippers
What colors do you like the best together? Please vote in the poll.
Here is a newly updated photo of Jareds ripple. I only have about another 30 rows to go on this one. :) Yay!!!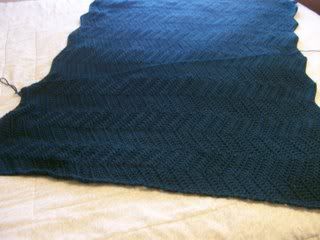 It was unbelievbly cold this morning. (59 degrees) And it, quite windy as well. We have a tropical system coming together off of the coast of the Carolinas. Although they don't believe it will amount to much. It is bringing in a lot of wind, and we should be getting some rain this evening. Of course right now, we really can use the rain. With the cooler weather, it is much easier to work on Jareds afghan . I am hoping to have it done sometime next week. :)