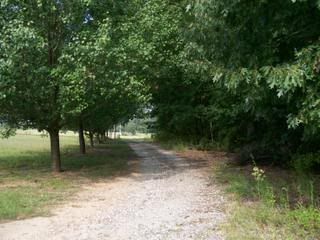 Yay! Fall is finally here. Fall is my favorite time of the year. I love to watch all the colors change.
Here are a couple pictures of our drive way. This is what it looks like today. I will take some more pictures when the colors start to change. It is always so pretty here in the fall. The weather here has been great the last few days. It was 90 last Friday. And this week has been even better in the upper 70's. I love it. :)
I have been working on Jared afghan again. Here is an updated picture.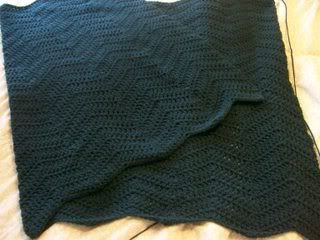 It is now halfway done. :)