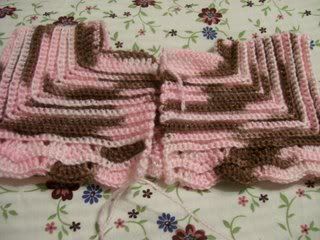 I am still working on the baby sweater. I am almost halfway done with it. I am at the part now where it starts to ripple.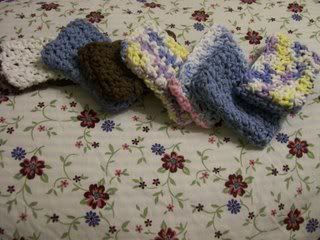 I am also working on some more pouches for
Amy
. Here is a picture of the ones I finished up the other day.