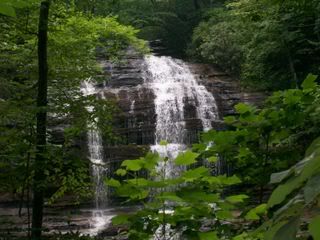 It has been in the 90+ for the last 11 days here. Today we hit 100. Phew! We have one more day for this 90+ weather to go and then we will start to cool off with the upper 80's.
Since it has been so hot out, we have pretty much hung out indoors in the cool air.
The picture above is a picture we took when we went to Pearson Falls. We had a great time there.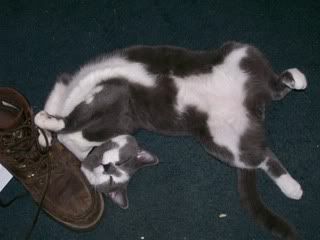 Here is Luckys idea of staying cool. Lay head on boot and roll over to sleep. Goofy boy :)