We have some beautiful trees here. I love taking pictures of them from time to time. In this picture you can see the Ivy growing on some of our trees. You can also see the second half of the gate if we want to block people from driving up to the house. Ha Ha! We never use that. (click on the first picture to see it full size)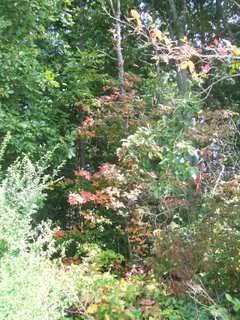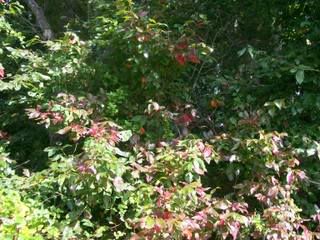 Here are a few more pictures of some of the other trees along our drive. :) I am really enjoying seeing the fall colors come in.
And finally here is another picture of the slippers.